It was a special treat to join students at Bellows Free Academy — Fairfax VT (http://www.bfafairfax.com/) to SMILE outdoors on a sunny September afternoon. Students in a team-taught biology/math course offered by Jensen Welch and Gabe Grant are lucky this year to be in SMILE (Science and Math in Industries and Local Ecosystems). The program was launched Friday afternoon with a walk through the woods to look for evidence of math and science concepts. The students were excited to be outside on such a beautiful day.
The invitation as written by the teachers is as follows:
"The focus of this project is for students to explore the science and related mathematics that exists in our community.  Sites and locations will be explored with an inquiry mindset.  This means we will be asking questions about the sites we visit.  Be curious!
After exploring a variety of sites with the entire class, students will choose one particular site that they have questions about and they will explore that site in more detail finding ways to answer their question.  Finally, students will develop a presentation that will be shared with their families and the community. "
The teachers introduced the project indoors before going outside and reviewed directions and expectations. Teacher Jensen Welch reminded them to bring pencils and notebooks and gave them a chance to ask questions.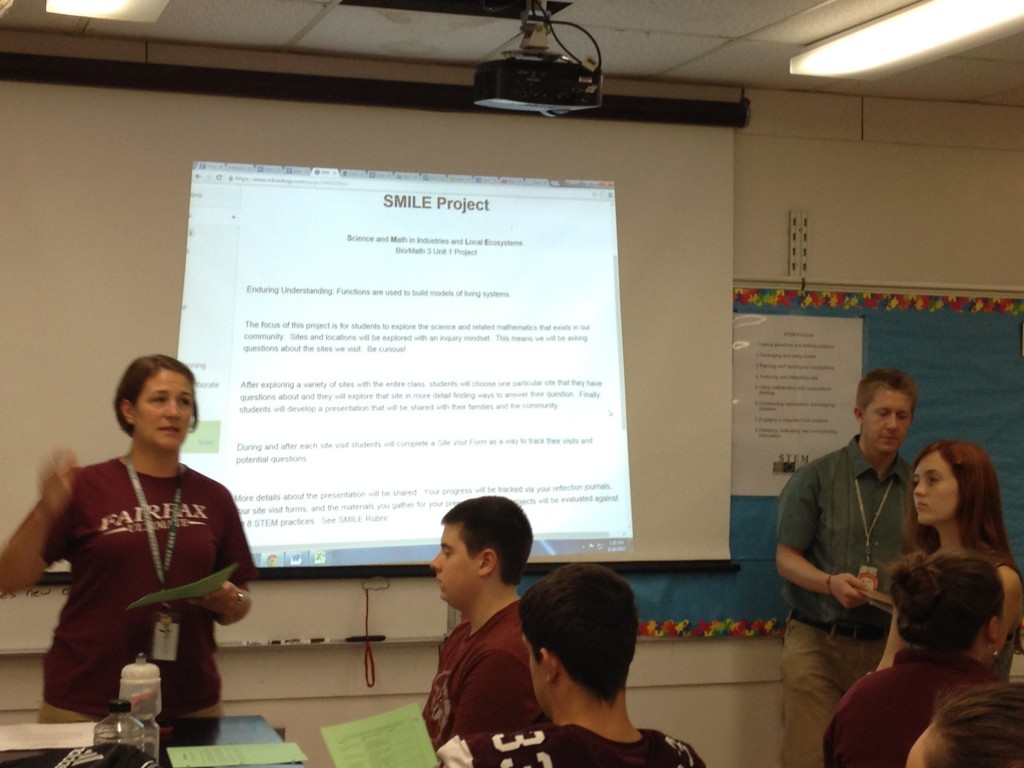 Teacher Gabe Grant encouraged students to be attentive to different patterns, shapes, evidence of movement, decay….and invited them to use their senses to pay attention. He modeled observation strategies with a dead stump.
The students ended their investigation with some quiet reflection time.
Congratulations SMILE teachers and students! We look forward to hearing more from you as you explore the world that is so full of many science and math wonders!!!